Location of our Trailer Washout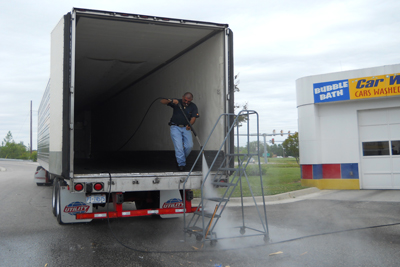 We do Trailer Wash Outs Here...
We are conveniently located near several truck stops and near industrial parks. Easy access to I-95 and I-295. If you need your trailer professionally washed out quickly then give us a call. When we do a Trailer Wash Out we also offer the the servie to Deodorized the trailer upon request.
Located on east bound side of Route 460
Located at intersection of 460 & 156
Located 3 miles south of I-295
Located 4 miles east of I-95
Located 9 miles east of I-85

Click For Larger Map




Bubble Bath Trailer Wash Out
7201 County Drive
Disputanta, VA 23842
804-640-8103



Free Overnight Parking
On Prime Inc. Network